Heritage Research garments are crafted in England using the finest British and Japanese fabrics. Every piece is cut, sewn and finished by hand using traditional English tailoring methods.
Through a design process that references original heritage garments, the cut is adapted to a modern silhouette while natural fabrics such as linen, cotton and wool provide a rich texture and ensure durability. The addition of Swiss RiRi zips, horn buttons and leather binding make each piece entirely functional yet distinctive.
With inspiration drawn from military, outdoor and workwear themes, HR creates collections that strike a perfect balance between classic and contemporary clothing.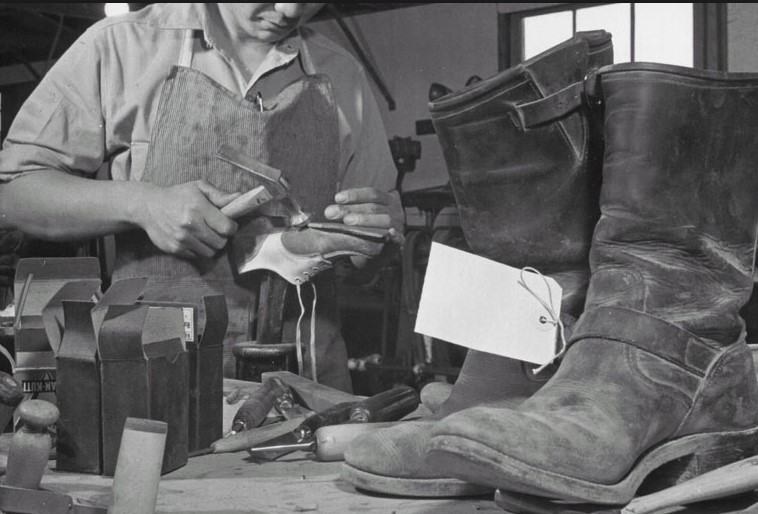 John Lofgren is a man with a mission. Born and raised in California he up-sticks and moved to the Land of the Rising Sun. Now over 10 years later not only does he own Speedway, one of Japans finest independent clothing stores but he is also the driving force behind …
USN WASH DAY
Found this pic on the supa66 blog, awesome shot of what looks like the USMC loading denim kit duffles ashore in the Pacific. Courtesy of www.66supa.blogspot.com
---
EASTMAN for HR A-2 PACK
The much awaited Eastman Leather for Heritage Research A-2 Aviator Pack will be shipped to stores this week. Make sure you get in there quick as the pack is limited to 50 pcs worldwide with each jacket hand stenciled 1 to 50 USAAF style. Most jackets have been supplied with the squadron patch loose at stores requests, if you would like the patch sewn on them the jacket can be sent to us to be applied for a true bespoke service! UK stores stocking this set are Oi Polloi, Peggs, Kiosk 78, Atoo and Present.
---
PEGGS & SON EXCLUSIVE LONGLINE PARKA
This new limited edition Longline Parka is exclusive to
Brighton's Peggs & Son
, made from British Millerain's Driden coated cotton in bright Seafaring Yellow and featuring our standard No8 brass RiRi zipper. The Peggs store is one of Englands best kept secrets stocking fantastic brands not available elsewhere including Buzz Rickson, Eastman Leather Clothing, Kuro Denim and Sugarcane.